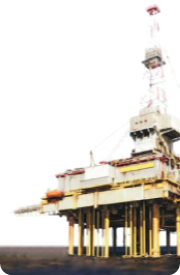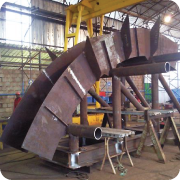 Engineering Services
Petrolog offers comprehensive engineering services from definition engineering through to construction support. Its key business focus is seabed-to-surface engineering and project services, principally for shallow and deepwater developments. The company specialises in offshore engineering particularly in SURF Engineering (Shallow water structures, Umbilical, Risers and Flowlines) and Subsea Engineering (platforms, pipelines & equipment e.g. Pipeline End Terminations [PLETS], In-Line Tee Assemblies [ITAs], Subsea Intervention Valve [SSIV] Assemblies, etc).
Petrolog has an ambitious goal. The goal of Petrolog is To Be A World Class Company Maintaining its authentic identity as an indigenous company. Petrolog's vision is "To be the best Engineering Company, providing World-Class Services to the Energy Industry in Africa." This vision is driven by the passion of its people to succeed, and is nurtured by the talent of the employees it attracts.
Petrolog's mission is To Provide Innovative Solutions For Clients Needs Using Highly Skilled Resources Developed in Africa. This mission statement is an acknowledgement of its focus on constant innovation and challenges of the status quo.
It is also a demonstration of its focus on the client and client needs.
Scope of Services